You need set.a.light 3D version 2.5.9 or higher to activate the 3D Importer.
An internet connection is required to activate the 3D import. Make sure that set.a.light 3D is allowed to access the Internet and is not blocked by a firewall.
When you start your set.a.light after purchasing the 3D Importer add-on and you are in the studio, you will receive a message informing you about the new add-on. Please confirm with "ok", then the license management will open.

Click on "Activate add-on".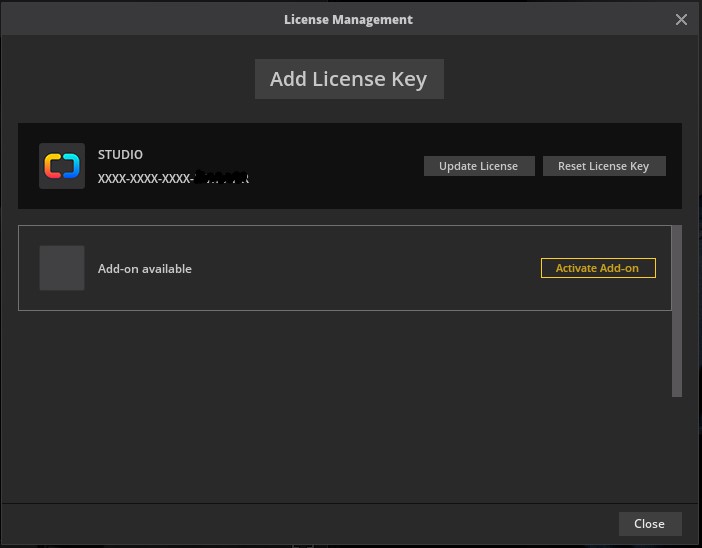 Now the 3D Importer is active and can be used.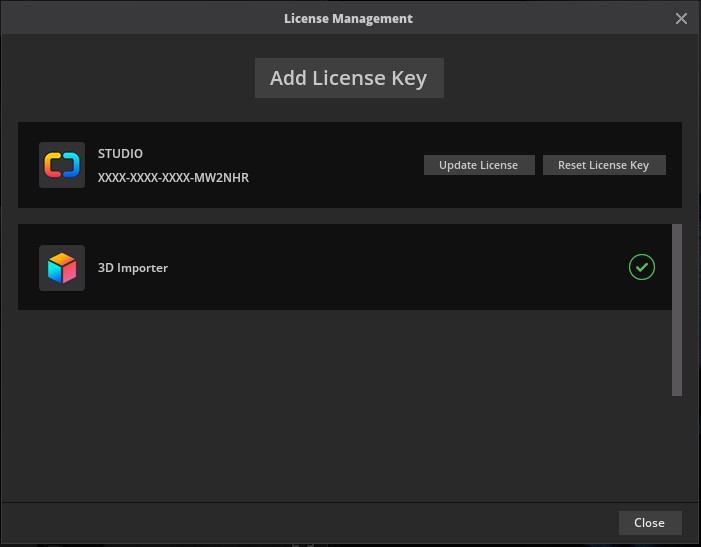 After you have closed the License Management, you will find a new tab "My Library" at the bottom. In My Library you can import new objects and later find all imported objects.