It's All About The Light
Exhausted of sleepless nights because you're not sure if your lighting setup will work?
Tired of lugging your tech back and forth just to experiment with a quick idea?
Frustrated by the hassle and pressure on set when lighting doesn't meet your expectations?
Master any lighting setup with the help of set.a.light 3D!

Access Your Virtual Studio 24 Hours a Day
With set.a.light 3D you get access to virtual strobes, speedlights and continuous light – whenever you want! Use realistic cameras to plan your photo or film scenes in 3D. Adjust light positions, change light shapers, add color gels, and more – just as you would on set.
A Must-Have for Pre-Production!
Get creative whenever you want
You only need a computer and you can start right away.

Save precious time on shooting day
Because you know exactly where which light has to be placed.

Achieve better results
Because you identify and solve potential problems in advance.

Take Your Ideas from Concept to Reality
Whether you're planning a simple lighting setup or want to light up a complex film scene, with set.a.light 3D you can visualize your ideas in no time at all. Get creative before the stress and hectic on set starts and achieve perfect results.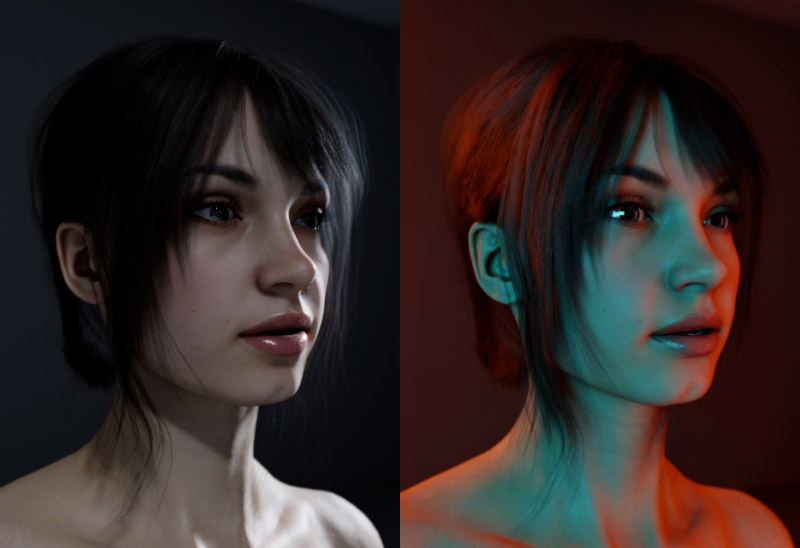 Test & experiment with light
Work with lights and camera settings in the virtual studio, just as you would on a real shoot, until you find the perfect setting.
Visualize ideas and concepts
Create scenes and storyboards that make your ideas visual – for clear and fast communication within your team.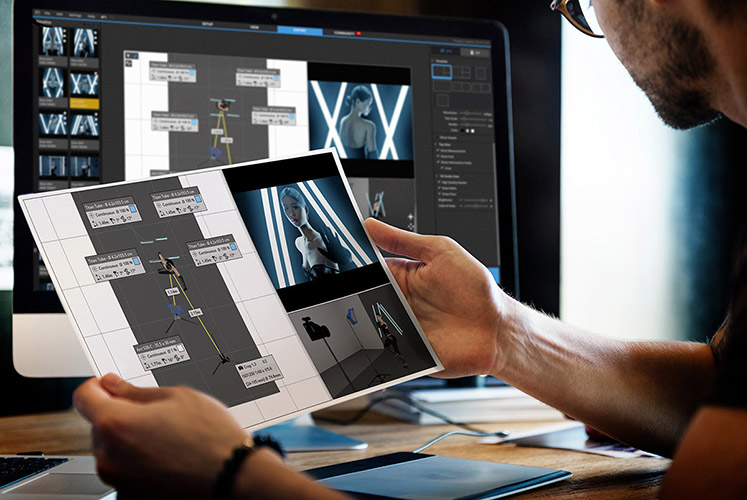 Export set plans with all technical data needed for shooting. Ideal for implementing your projects and documentation.
What awaits you in set.a.light 3D
Huge light collection
With over 50 different light sources to choose from (from studio strobes to practicals), set.a.light 3D offers maximum flexibility in lighting.

Flexible Models & 3D Objects
Use flexible models, props and 3D objects to create an infinite variety of scenes, rooms or studio sets according to your ideas.
Realistic light calculation
For the light simulation, set.a.light 3D uses real light data specially developed by us, so that you can later transfer your idea directly into reality.
Rendering up to 4K
Render your images in high quality to communicate your ideas easier – for an impressive storyboard or a successful pitch presentation.
Camera preview in real-time
The virtual camera offers the same settings as a real one and you can see the results immediately.
Endless inspiration
Get access to thousands of ready-to-use lighting setups in the set.a.light 3D community for direct download and get in touch with other users.
set.a.light 3D helps photographers and filmmakers around the world to realize their visions
set.a.light 3D has become an indispensable tool in the pre-production of film and photo shoots and is the first choice for aspiring photographers and filmmakers. With its extensive possibilities, almost any idea can be pre-planned and visualized.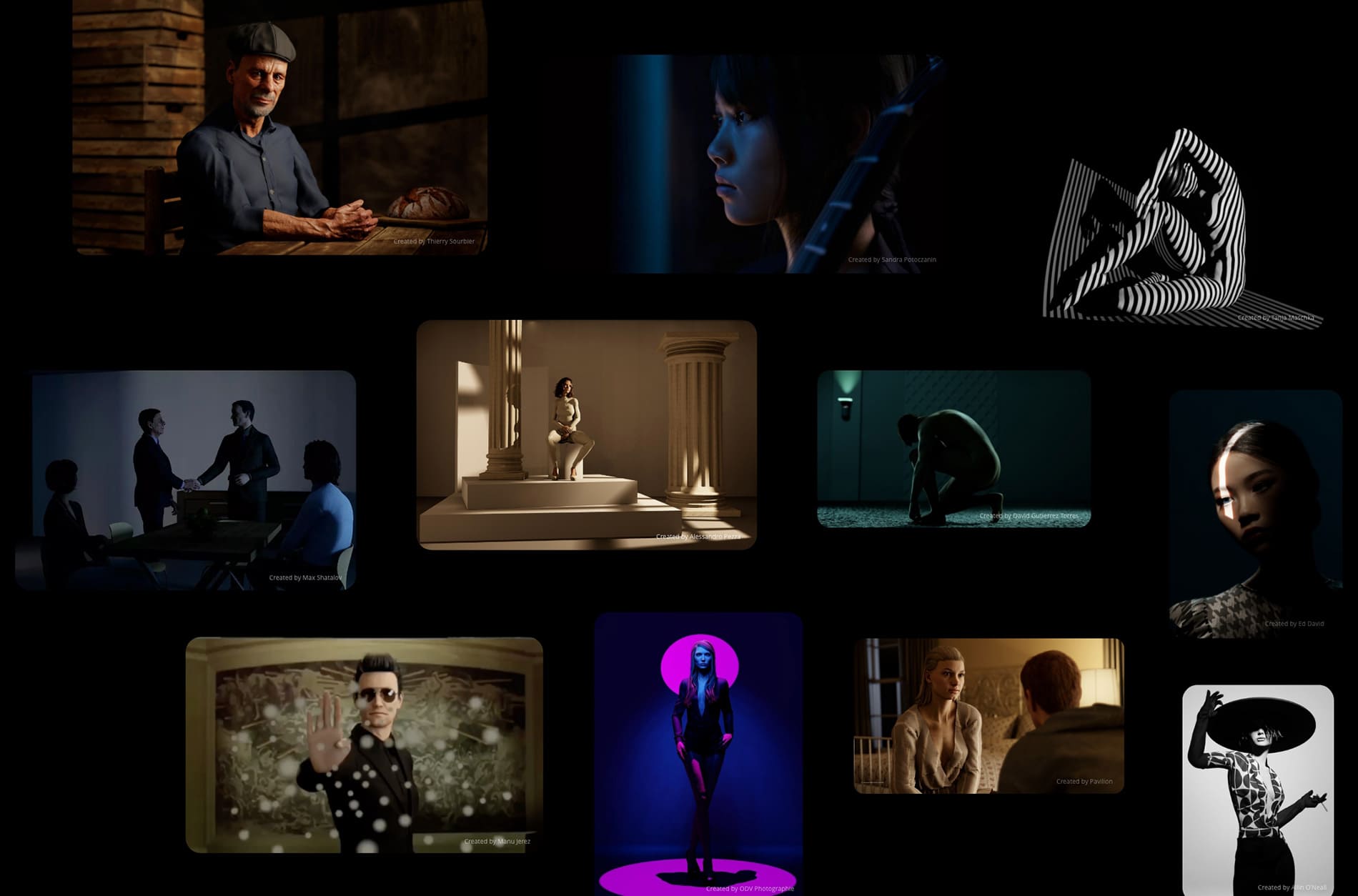 Beginners and professionals are thrilled

"I TRULY LOVE this program! It helps me to plan my shoots and communicate the visuals to my clients. Thank you for coming up with such a solid program at an extremely fair price. It truly helps me be a better photographer everyday. ❤️"

"I plan every shoot with this and can understand what my lighting is doing before I get on set! If you work with light, invest in this before you invest in anything else!"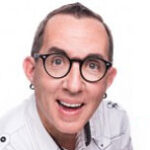 "set.a.light 3D is without a doubt the most incredible software tool for learning how to light. You can preplan your setups using Monolights or speedlights and loads of modifiers."

"The greatest software for lighting setups! I spend less time the shooting day because I have a very clear idea of the lighting setups! Thanks @elixxiersoftware !"

"Studio lighting is something that has always intimidated me, but I've wanted to learn. Thanks to set.a.light 3D I can learn from home on my computer!"

"I have tried other softwares too for cinema. And I must say that set.a.light 3D is the most professional you can have. So thanks a lot. Because I have been hired on gigs because of that."
Unleash your creativity and take your ideas to the next level
Creating lighting setups virtually has never been easier. Learn about the possibilities set.a.light 3D offers and how the software can help you.
Learn more